All inclusive holiday
After a busy summer I booked myself in for a well-needed weekend of digital detox in Klenovské vrchy, which has exceptional atmosphere.
I walked alone to the cottage through the forest for about an hour and a half. In order to keep the bears away, I would sing out loud the whole way and thankfully I only met one squirrel.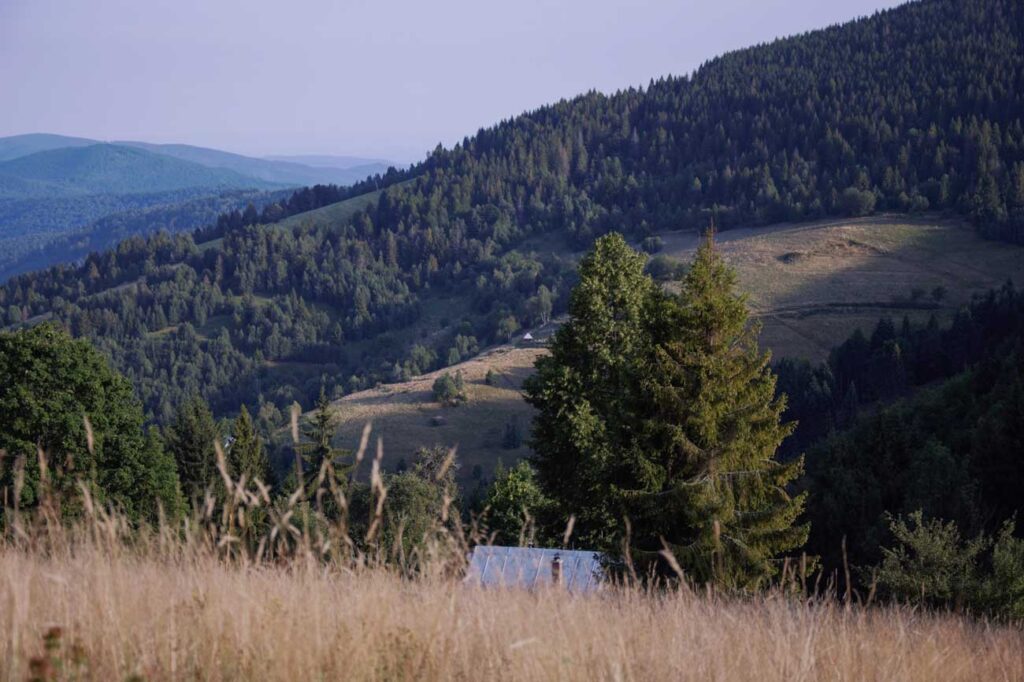 A deer welcomed me as soon as approached the cottage. He lives in the area and often visits to nibble on courgette and other goodies from the garden. In the evenings I could hear him luring doe while in rut and early in the morning, I saw him parading outside my window.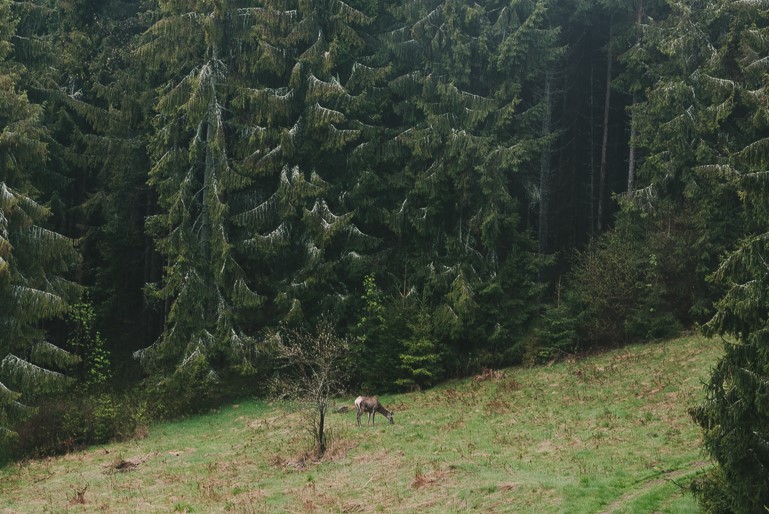 I spent my days wandering around in the woods and reading my book in the kitchen or at the porch. I especially enjoyed the charming atmosphere of the kitchen with a tiled stove and filled with the scent of dried herbs.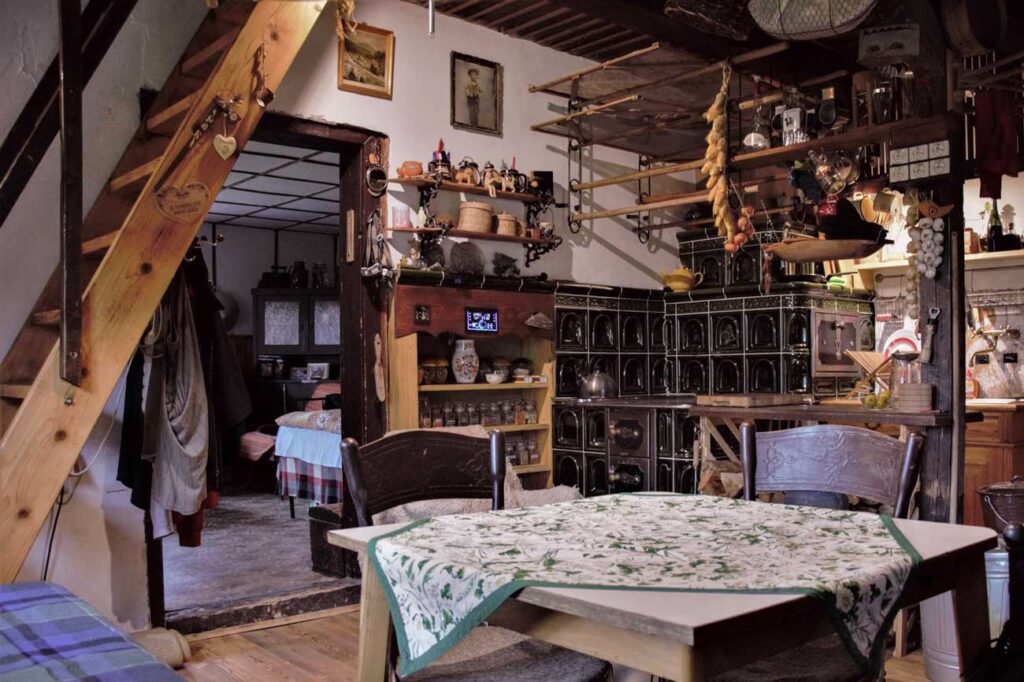 The best time to enjoy the hot tub outside with a backdrop of the forest is after dinner at sunset with a glass of wine. The surroundings are charming, quiet, and humble.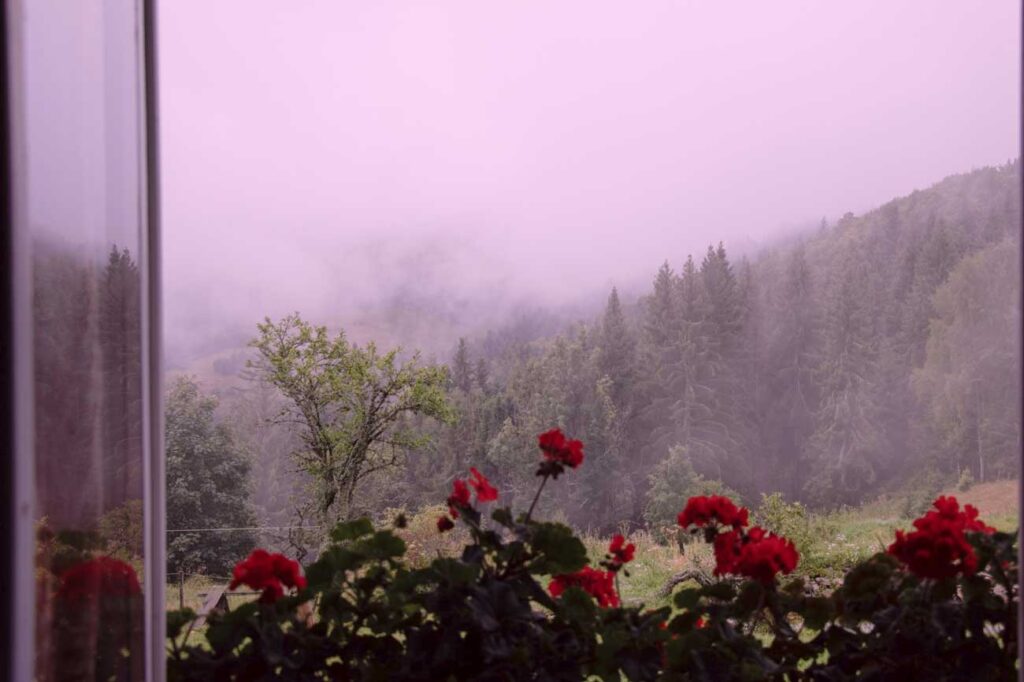 With this young family that decided to live at the edge of the civilisation, you will quickly discover what is a minimalist consumer lifestyle and how to be closer to nature and learning how to make the most from their available resources. Brewing tea from herbs and dried apples, heating up hot tubs using wood, sewing new pillows from old duvets, making use of fallen trees for the construction of the hut bellow, wall cladding or heating.
From behind the window I carefully listen to the silence occasionally interrupted by the wild animals outside and watch clear starry sky without light smog. In Japan, it's recommended to spend time in nature (forest bathing), and Dutch have recently come up with the theory of niksen (doing nothing), and I am looking for ways of digital detox.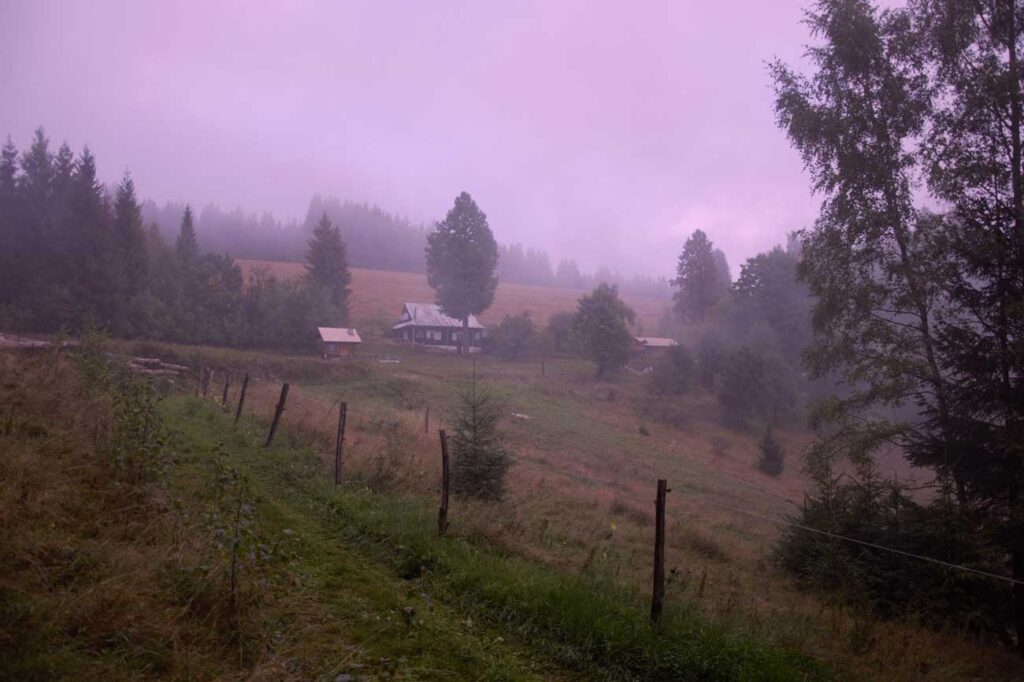 Text a foto: Ivana