If you have ever said to yourselves, I'm too old for caves, you are in the right place. Explorers and thrill-seekers do not let this unique caving experience pass you by! The Cave of Dead Bats is the highest, at the elevation of 1 750 meters a.s.l. and the only alpine cave in Slovakia. You'll find it under Ďumbier, in the central part of the main ridge of Low Tatras, near the southern slopes of Chopok. As the only ecological cave in Slovakia, it truly offers a real caving adventure.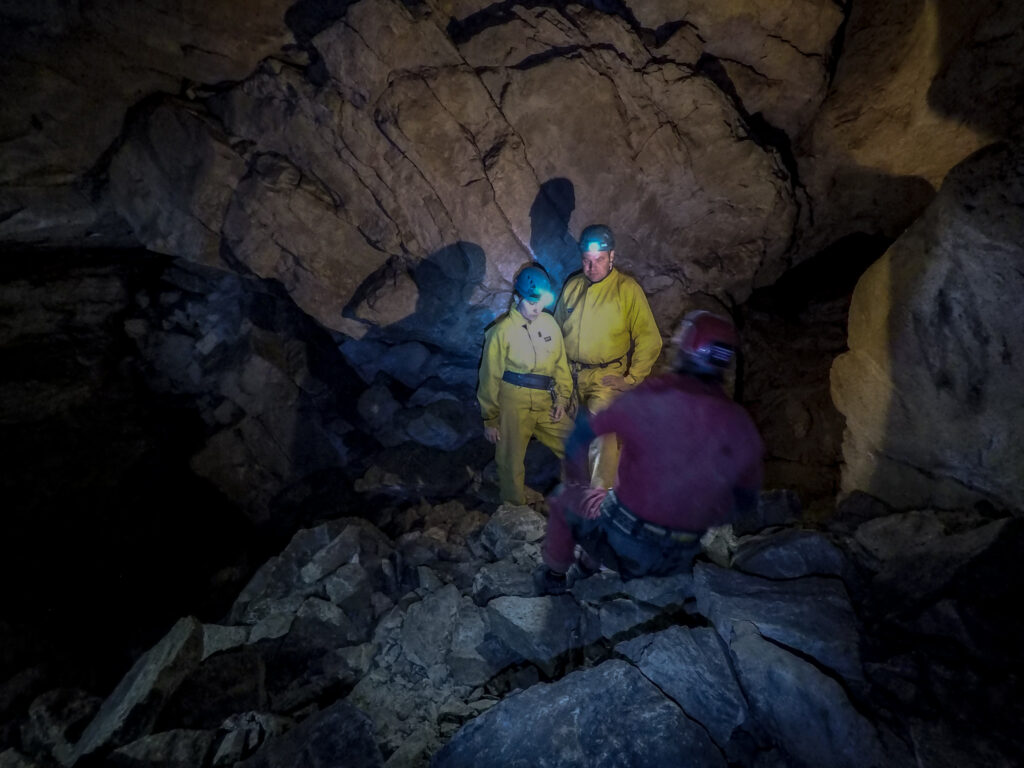 Route B: We climbed through the dark tunnel on the left and rested for a while
Ecological in cave dictionary means that is not set up with comfortable pavements or electric lighting, hence why you'll need a little bravery. Before the entrance to the cave, you'll be given a hard hat with a headlamp and a waterproof overall with a climbing belt.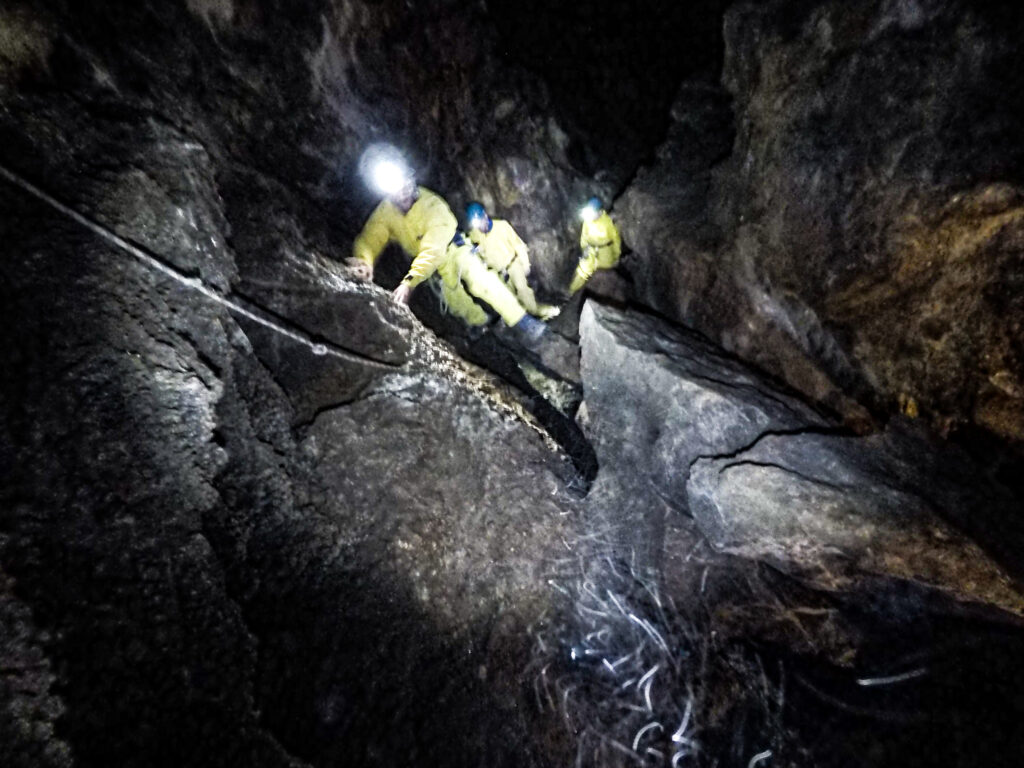 Cave goblins
The shortest route to the cave is from Štefánik Chalet under Ďumbier or from Trangoška. There is free parking in Trangoška. It's roughly 1.5 hour trek from the carpark. to the cave. If you are in good shape it can be done in an hour. Said in numbers: 1h 15´ (2.4km) from 1125 a.s.l to 1510 a.s.l. ↗395m ↘10m.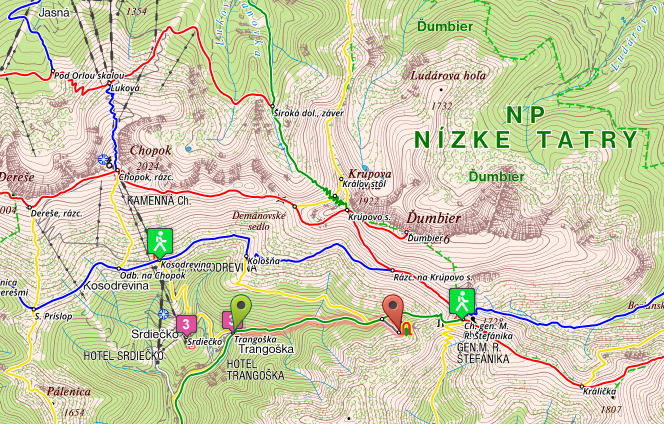 You can choose from 3 different routes in the cave.
Route A is a commercial route suitable for children from 6 years old. However, once we had a problem with adults from Southeast Asia as they were not prepared for this kind of experience. It is therefore necessary to make sure you are mentally prepared.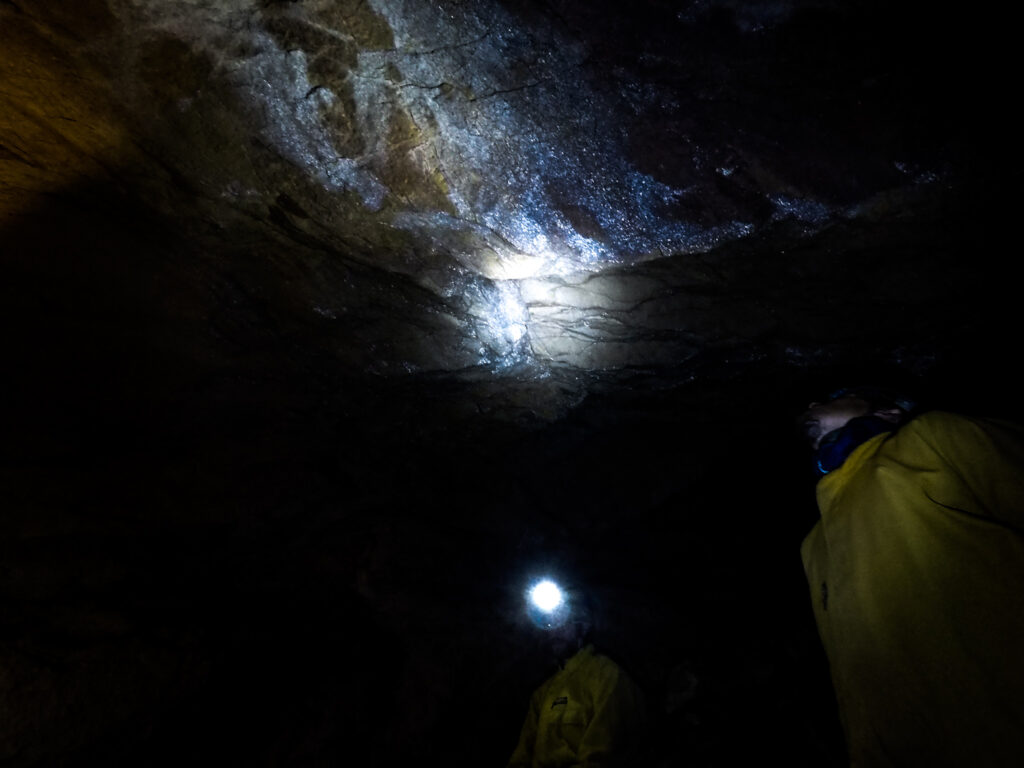 Sparkling decoration by water drops full of microorganisms
Routes B and C are for the daring, and we really talk about caving. You won't' find this kind of experience anywhere else in Slovakia! If you decide to choose this adventure, you'll be expected to be in a certain level of physical fitness. It also requires a bit of dexterity and determination. Climbing experience is an advantage, but not a necessity.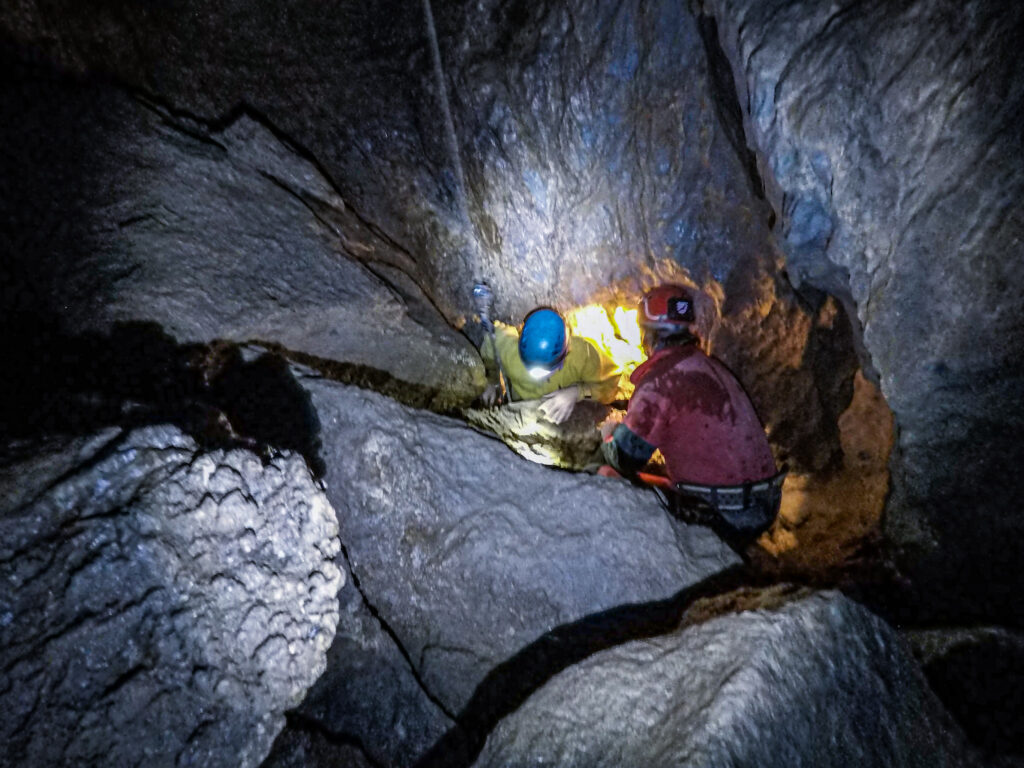 With rope ladder to "razor blade", the narrowest section to get through
The trails lead through exposed areas where there are almost perpendicular ladders, rope ladders, narrow cracks through which you will climb. In these challenging sections, you are always secured by rope techniques. Some places are so narrow that larger guests may have trouble passing and won't' be allowed to access the trails at all.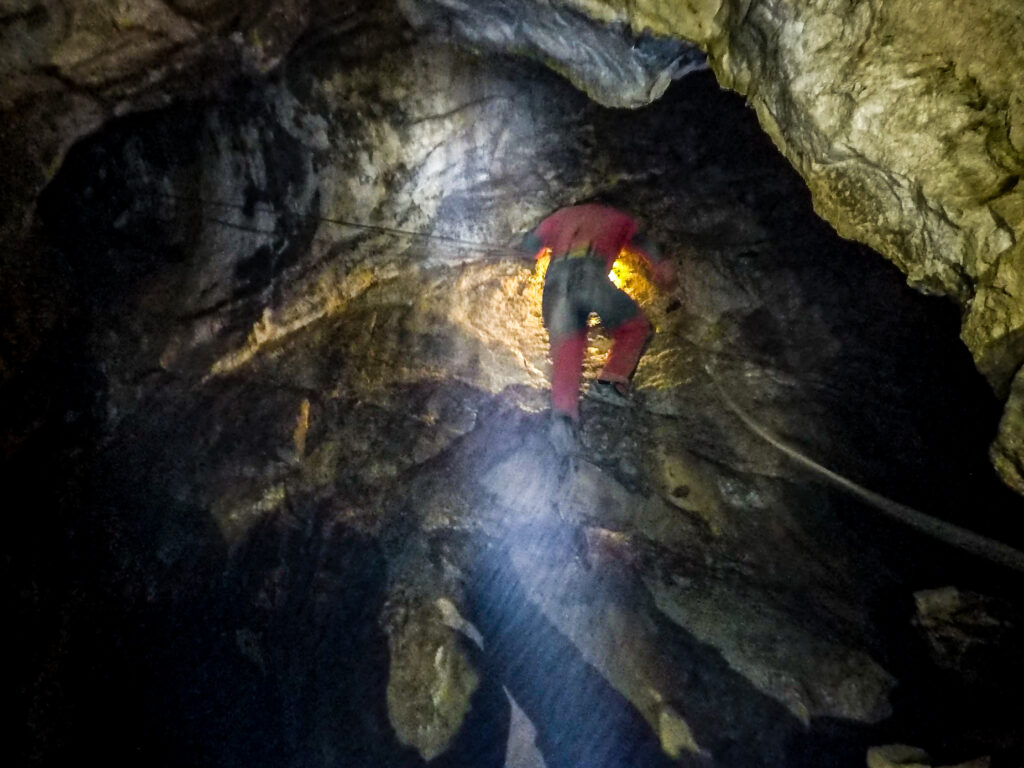 The final and most difficult part of the trail. Getting through the edge over the abyss
A visit to the rope park will help as easy training before this adventure. One is located near Tále under the water reservoir near Hotel Partizan.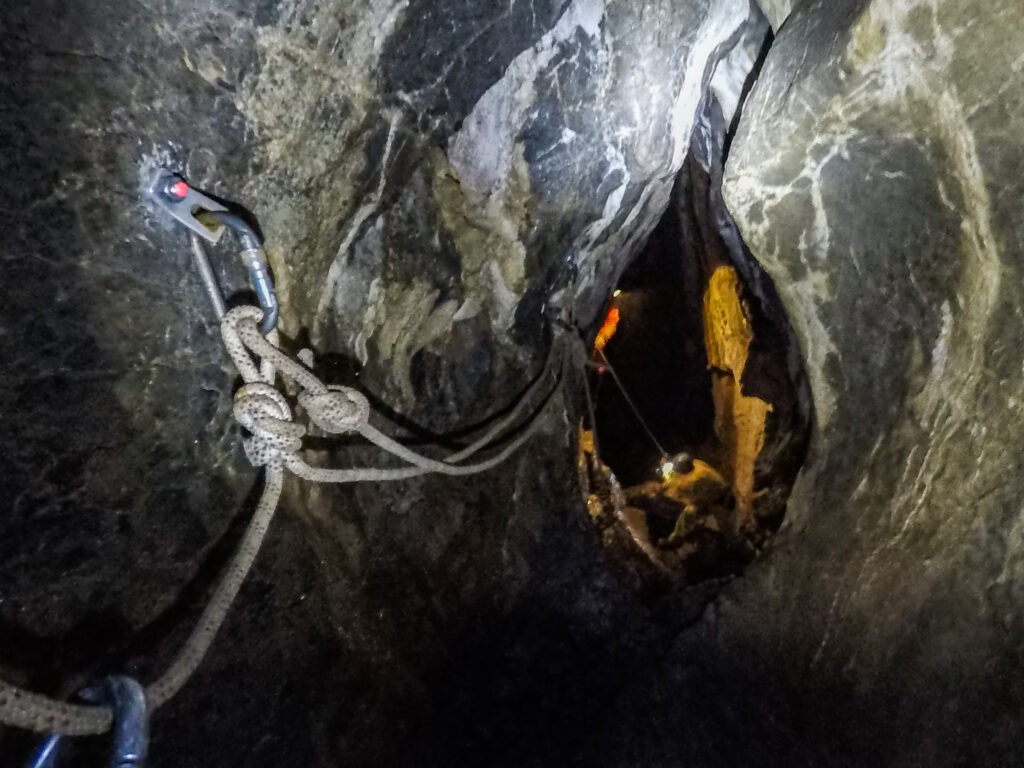 …we pull ourselves into the hole above the abyss. From the narrow corridor, you can see a little bit of daylight.
A visit to the cave, along with an ascent to its entrance, is almost a day trip. Commercial route A takes 1.5 hours, B and C 2.5-3 hours. After the trip we recommend a delicious soup at Štefánička, or if you are heading back to civilization, proper home cooking and the best halušky (Slovak national dish, similar in shape to gnocchi) in Horehronie at the Rainbow Trout Hut in Bystrá. The cave's website will show you opening hours and other route information. The cave is a national natural monument and the number of entries is limited. It is necessary to book in advance, to make sure the trip doesn't turn out to be just a trek in the mountains.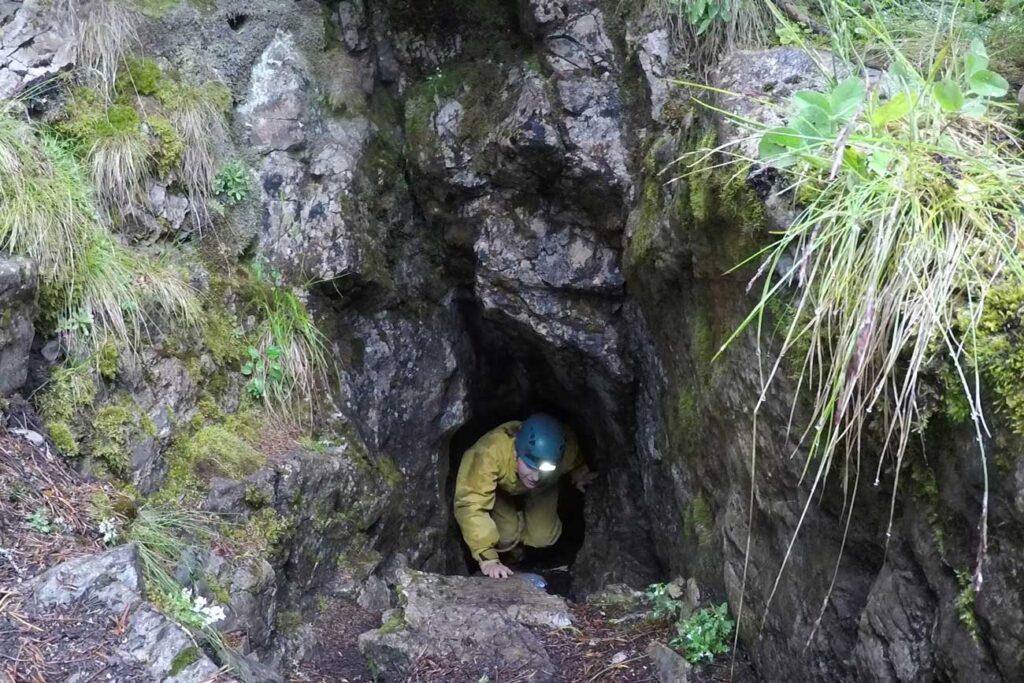 Daylight! We came out crawling.
If you are looking for an unusual adventure and want to replenish your adrenaline levels, we are pleased to invite you to Horehronie in central Slovakia!
Ivana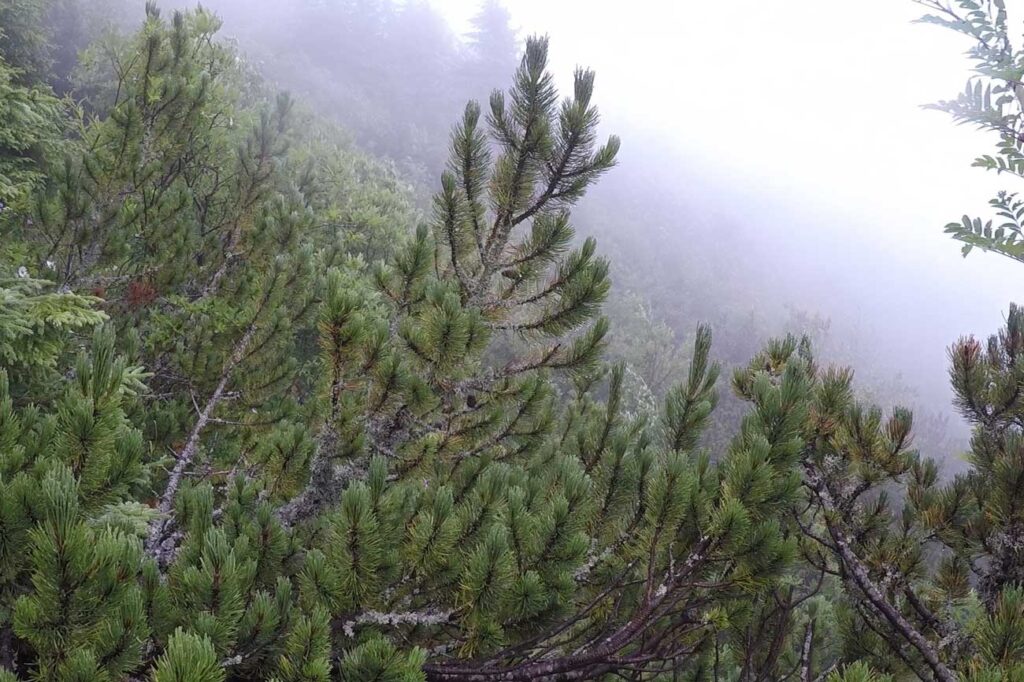 Last part of the adventure is to get back to the cave entrance through the misty terrain.